Some of our recent free speech work includes:
• Filed a lawsuit for teen Nancy Doe to stop an Iowa prosecutor from charging her with a crime for engaging in protected expression by sending non-nude selfies.
• Successfully defended the right of the Westboro Baptist Church to drag and "air spit" on the flag during protests in three Iowa cities. Even though we vehemently disagree with Westboro's beliefs, we represented them in court to strike down Iowa's unconstitutional flag desecration laws. 
• In the 2015-16 sessions, we were successful in blocking an unconstitutional anti-bullying bill from advancing into law that would have done little, if anything, to prevent bullying but had serious problems with monitoring free speech for students. 
• We provided legal assistance to a northwestern Iowa man, Homer Martz, who protested a pipeline running through his land by flying an American flag upside down with a Chinese flag "because they don't have rights in China either."  A local sheriff saw a picture of the flag display and charged Martz with flag desecration. The charges were successfully dropped.
• The ACLU of Iowa successfully lobbied against a bill that would limit nudity in live performances, which could restrict theatrical productions including "Hair" and other mainstream theatrical productions. We also challenged in federal court an Iowa law on nudity in live performances. 
• We are defending former Johnson County Auditor Tom Slockett, who was reprimanded by the Iowa Campaign Ethics Board for using his personal cell phone in his office to engage in core political speech. 
• In 2012, we worked against Iowa's "ag-gag" law. We were successful in blocking some of the worst elements of the bill, but the bill was passed. We continue to work on strategies to change this law. 
• In 2011, we worked to ensure that Occupy Movement participants were not restricted or misled in the legitimate exercise of their rights to publicly demonstrate, speak, and rally. 
• In 2005, we represented two high school students who wanted to wear anti-abortion T-shirts to school
• Tinker v. the Des Moines Schools was a landmark U.S. Supreme Court case in 1969. Three Des Moines middle- and high-school students were forbidden from wearing black armbands to school to protest the Vietnam War. We defended them and won a landmark case for student free speech.
The Latest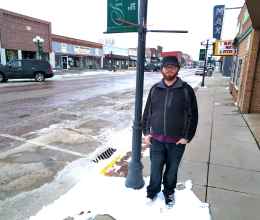 March 29, 2018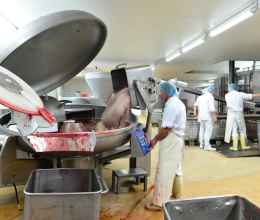 February 27, 2018