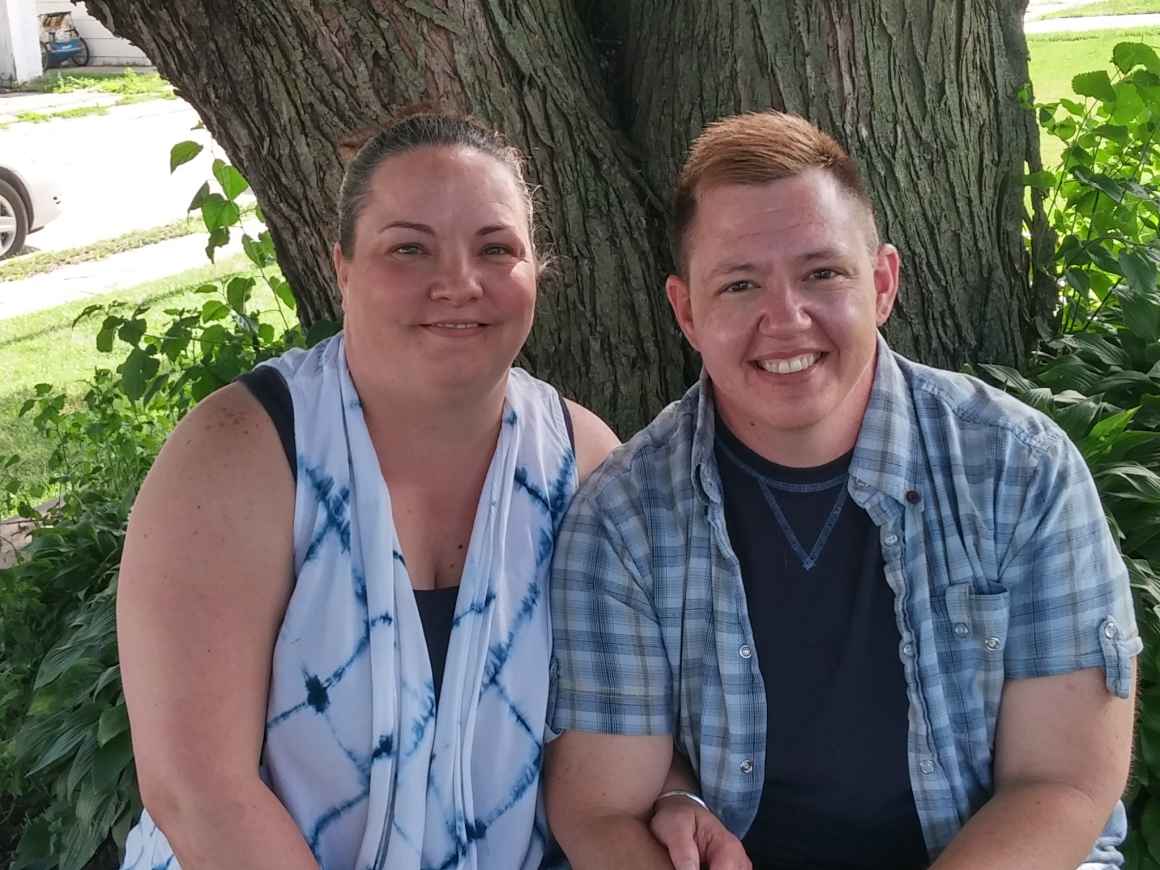 In 2016 we filed a civil rights complaint on behalf of Jesse Vroegh, a transgender nurse with the Iowa Department of Corrections, after he was denied access to bathrooms, locker rooms, and healthcare insurance on the basis of his gender identity. 
Equality in Public Accommodations for Transgender People  
In 2015-16 we assisted Meagan Taylor in getting criminal charges dropped and filing a civil rights complaint for race and gender identity discrimination after she was arrested when a local hotel called the police to report a "man dressed as a woman" was seeking to check in. That case was successfully settled to the satisfaction of both parties.
Equality in Healthcare for Transgender People
In 2016 we assisted Andrew Evans, a transgender man, in getting his medically necessary gender confirmation surgery paid for through his Iowa Medicaid Managed Care Organization. Iowa's unconstitutional ban on coverage for transgender care under Medicaid remains in place, although we hope to challenge it.
Transgender Know-Your-Rights
We're working to educate Iowans on the rights of transgender individuals in Iowa in the workplace, housing, public accommodations, and schools. We also offer information on access to health care, the criminal justice system, how to change legal identity documents and more.
Listing Same-Sex Parents on Birth Certificates 
In 2012, we filed an amicus brief regarding the listing of same-sex parents on birth certificates. Heather Gartner and her wife, Melissa Gartner, wanted both their names listed on the birth certificate of their daughter, McKenzie. However, the Iowa Department of Public Health refused to allow Melissa to be listed on the certificate, saying she could not be listed because she was not the biological parent. The department's refusal was based on a literal reading of an Iowa statute that was adopted decades ago, before same-sex marriage was recognized in Iowa. For more information on the case, click here.
Medical Leave for Same-Sex Spouses
In 2011, we won family leave for same-sex spouses. Teresa Heck applied to take leave in order to care for her spouse, Rebecca Andrews, as she battled ovarian cancer. The Family and Medical Leave Act (FMLA) protects many employees, including state workers like Heck, with up to 12 weeks of unpaid, job-protected leave per year for serious family-related problems such as medical emergencies; however, Heck had to take vacation and her own sick time to care for the seriously ill Andrews. Read more.
Varnum v. Brien
In 2009, we were proud to have played a part in Varnum v. Brien,the landmark Iowa Supreme Court decision that made Iowa, at the time, one of just three states to recognize same-sex marriages. The ACLU of Iowa worked with a successful coalition and filed an amicus brief in that case.
Iowa Civil Rights Act Amendments
We were part of a broad coalition that successfully passed amendments adding sexual orientation and gender identity to Iowa's Civil Rights Act in 2007. That important legal protection requires nondiscrimination in public accommodations, employment, housing, education, and credit.